>Alles hat seinen Ursprung, in einer kriminellen Deutschen Politik auf dem Balkan, wo Die EU Ratspräsidentschaft, gründlich gescheitert ist, mit der unfähigen und arroganten:
Angela Merkel
und deren Banden
Lehrmeister Deutschland, für jedes Verbrechen, was mit dem Besuch von Franz Josef Strauss in Albanien anfing. Klaus Kinkel, Joschka Fischer, Frank-Walter Steinmeier fortgesetzt wurde, Expansion bis Syrien, Afghanistan oder der Ukraine mit Nazi Todesschwadronen.
Robert Baer mit noch mehr Details, wo die korruptesten Balkan Leute, dann Partner der EU, Berlin, Washington wurden. 100.000 Tote in Bosnien, davon 28.000 tote Serben, wohl insgesamt im Balkan, ca. 140.000 Tote und die Wirtschaft des Balkans zerstört, weil man als Kriegsverbrecher NATO Bündnis auch Krankenhäuser, Brücken usw.. wie Wasser Verteil Zentren bombardierte.
Immer vertuscht, das die Attentäter des 11.09.2001, für die Amerikaner in Bosnien tätig waren schon als Kopfabschneider. In Deutschland gut lebten, angeblich studierten. Angela Merkel. "Werte Kultur" halt!   "Mit Motorsägen zerstückeln"
"Kein General durfte uns Befehle erteilen", berichtet der ehemalige Qaida-Aktivist Ali Hamad über seine Zeit als Kommandeur einer Mudschahidin-Einheit im Bosnien-Krieg

Berlin, Deutschland. 16 Oktober 2018, Berlin: 16. Oktober 2018, Deutschland, Berlin: Bill Gates (L-R), Gründer von Microsoft und die Bill & Melinda Gates Foundation, Bundeskanzlerin Angela Merkel (CDU), Erna Solberg, Ministerpräsident von Norwegen, und Tedros Adhanom Ghebreyesus, Generaldirektor der Weltgesundheitsorganisation (WHO), die Bühne auf der Abschlussveranstaltung der World Health Summit 2018.

Klaus Kinkel setzte die von dem US Senator Bob Dole (Sekretärin, Miri, eine Tochter eines geflohenen Ustasha Offizieres fort, im Genscher Stile) fort, wo real die eigenen FDP Leute entsetzt waren was der so trieb. Betrieb eine alte Geheim Politik mit Franz Josef Straus im Balkan, Jugoslawien zu zerstören, einen Hitler Traum umzusetzen mit Kriminellen, welche Waffen erhielten ab 1987, was mit seinem Besuch in 1984 eingefädelt wurde, wo es als Start: Gegenleistung, einen Mercedes 600 gab, + eine Milch Fabrik.
Unter Klaus Kinkel, auch die Bruch des UN Embargos und vor aller Augen.
Lincoln inklusive Fahrer vom Montenegrinischen Geheimdienst bezahlt, für den Innen Minister Agron Musaraj, für den Treibstoff Schmuggel während dem UN Embargo, organisiert von Ridvan Bode, Salih Berisha und Anderen wieAzem Hajdari, ein Super Mafia Geschäft des Albanischen Geheimdienstes SHIK, der auch die Drogen Netzwerke in Europa über die Flüchtlinge und mit Sokol Kociu aufbaute..
Die IRZ-Stiftung, Abteilung VI, des Deutschen Justiz Ministeriums, der Hirnlosen Inkompetenz und Peinlichkeit, inklusive "facebook" Idioten Clubs. Ein Mafiöser "CAMORRA" identischer Club,
Spanjë/ Ekzekutohet shqiptari me armë zjarri në mes të restorantit, autori largohet menjëherë nga vendngjarja! U qëllua me 5 plumba
SPANJË– Një ngjarje e rëndë ka ndodhur ditën e djeshme në një restorant të Spanjës, ku është ekzekutuar me armë zjarri një shqiptar.
Sipas mediave spanjolle, shqiptari është vrarë në një restorant 'The Orange Tree' në El Albir.
LEXO EDHE:
Dalin pamjet e ekzekutimit të Ilir Zelkës në Brazil! Autori i maskuar e qëlloi nga xhami sapo u ul për të ngrënë, 47-vjeçari tentoi të fshihet poshtë karriges (Detaje)
Personat të cilët u bënë dëshmitar të ngjarjes pasi ndodheshin në restorant momentin e krimit, thanë se autori ishte një burrë i cili kishte fshehur fytyrën me një kapuç. Autori i është afruar tavolinës që po darkonte viktima dhe e ka qëlluar disa herë me armë zjarri duke e lënë të vdekur, më pas është larguar nga vendngjarja.
Mediat spanjolle shkruan se ky sulm vjen fill vetëm disa ditë pasi anëtarët e një grupi mafioz rus u vunë nën prangat e policisë për pastrim parash, një prej tyre ishte dhe ish këshilltari i Alteas, Jaime Selles.
Gjatë bastisjeve dhe kërkimeve në Alicante të Madridit, Tarragona dhe Ibiza, policia sekuestroi armë zjarri, 300.000 euro dhe diamante.
Rendit zhvillimet sipas orarit:
Ora 19:01
Vrasja në Spanjë/ Shqiptari u qëllua me 5 plumba në trup
Shqiptari i ekzekutuar mbrëmjen e djeshme në Spanjë është qëlluar me 5 plumba në trup nga një person ende i paidentifikuar.Pista kryesore e hetimit është larja e hesapeve por ende nuk ka diçka konkrete që e inkriminojnë shqiptarin.Ai u dërgua menjëherë në spital për tiu nënshtruar ndërhyrjeve kirurgjikale por nuk arriti t'i mbijetojë dot plagëve të marra.Autori i veshur me kapuç, u afrua pranë tavolinës ku darkonte shqiptari me bashkëshorten e tij dhe e ekzekutoi.
https://shqiptarja.com/lajm/spanje-ekzekutohet-shqiptari-me-arme-zjarri-ne-mes-te-restorantit-autori-largohet-menjehere-nga-vendngjarja
Albanian President Ilir Meta and Prime Minister Edi Rama have responded to Iran's Ayatollah Ali Khamenei's implied threat against Albania for conspiring with the US against the Iranian regime. Speaking to a gathering of regime supporters today, Khamenei possibly referred to Albania when he said that "a small and very treacherous European…
Albanian President Ilir Meta and Prime Minister Edi Rama have responded to Iran's Ayatollah Ali Khamenei's implied threat against Albania for conspiring with the US against the Iranian regime.
Speaking to a gathering of regime supporters today, Khamenei possibly referred to Albania when he said that "a small and very treacherous European country and a number of Iranian mercenaries and traitors, they got together with some foreigners and tried to conspire against the Islamic republic."
The Iranian leader might have referred to a June "human rights conference" of the People's Mujahedin of Iran (Mojahedin-e Khalq – MEK) – a political-militant organization working to topple the Iranian regime, with over 3,000 of its members sheltered in a compound in Albania after an agreement between the Albanian and US governments.
Among representatives, reportedly from 47 countries, speakers in the conference included President Trump's lawyer and ex- Mayor of New York, Rudy Giuliani, former Democratic senator Joe Lieberman, Columbian presidential candidate Ingrid Betancourt, former US Marine Corps Commander General James Conway, Lincoln Bloomfield, and British MP Matthew Offord.
Speakers in the event referred to "the regime of terror", the "murderers in Tehran", and called for the immediate overthrow of the current Iranian government.
President Ilir Meta condemned today's attack by Iran on two US military bases as a "provocation" that could lead to "dangerous outcomes for the region and its stability". Meta called on Iran to comply with international laws, and stated that Albania stand with the US and NATO against international terrorism.
In a possible response to Khamenei's earlier comment, Meta added that "Albania is not a devilish country, but a democratic one, which has suffered under an unparalleled devilish dictatorship, therefore it holds human rights as holy."
Prime Minister Edi Rama, who expelled the Iranian ambassador about a year ago, was also asked today on possible dangers posed to Albania by the presence of MEK members in the country. He said he was "not surprised" by Khamenei's comments, and dismissed all concerns:
Schon Adolf Hitler schenkte dem selbst ernannten König "Zog" zur Hochzeit ein wertvolles Mercedes Cabrio, im Auftrage der Italienischen Faschisten.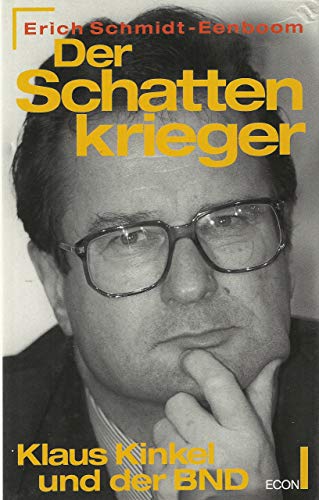 Die anderen Nachfolger waren nur noch viel Schlimmer, bis zu den heutigen korrupten Idioten im Auswärtigem Amte
Der Französiche Brigadier-General Pierre Marie Gallois, erklärt die uralten Pläne wie man Jugoslawien zerstört, zerschlägt, indem man mit der gut dokumentierten CIA Methode des US Department of State: Kriminelle und Mörder finanziert und korrupte Politiker und Militärs. 1976-77 bereits geplant, Mit Franz Josef Strauss, in geheimen Treffen in der Nähe von München auf einem Bauernhof.
French General Truth About NATO Bombing of Yugoslavia 1999 Published on Nov 9, 2011A retired Brigadier-General Pierre Marie Gallois of French army testifies in the front of a camera of his involvment in a secret meetings held in Germany. He explains the long exsisted plan for destruction of Yugoslavia and punishment of Serbs by Germany for their anti-German role in WW2. Very interesting testimony. General died last year.Der NATO – ITCY Skandal und die Mord Medien schweigen: alle Beweise gegen Milosevic waren gefälscht Alle Drogen, Verbrecher Kartelle in Deutschland, sind direkt von Franz Josef Strauss aufgebaut worden, inklusive Terroristen Aktionen gegen die friedliche Bevölkerung, Anschläge, als man Albaner kriminellen Banden, bevorzugt finanzielle Anreize schuf, hier Drogen Netzwerke aufzubauen, Frauen-, Kinder-, Organ- und Waffen Handel inklusive Anheuerung und Ausbildung von Terroristen.Urvater des Verbrechens, des Drogen und Kinder Handels in Bayern: Franz Josef Strauss-
http://marina-durres.de/wordpress/2019/03/07/die-deutsche-aussenminister-mafia-im-balkan-und-diplomaten-von-klaus-kinkel-franz-josef-strauss-bis-heute/