Tropje, Kukes, Puke, sind reine Banditen Nester in Europa, Das musste dicht gemacht werden
Kukes Airport Closed, No Flights Available, and No Information on Resumption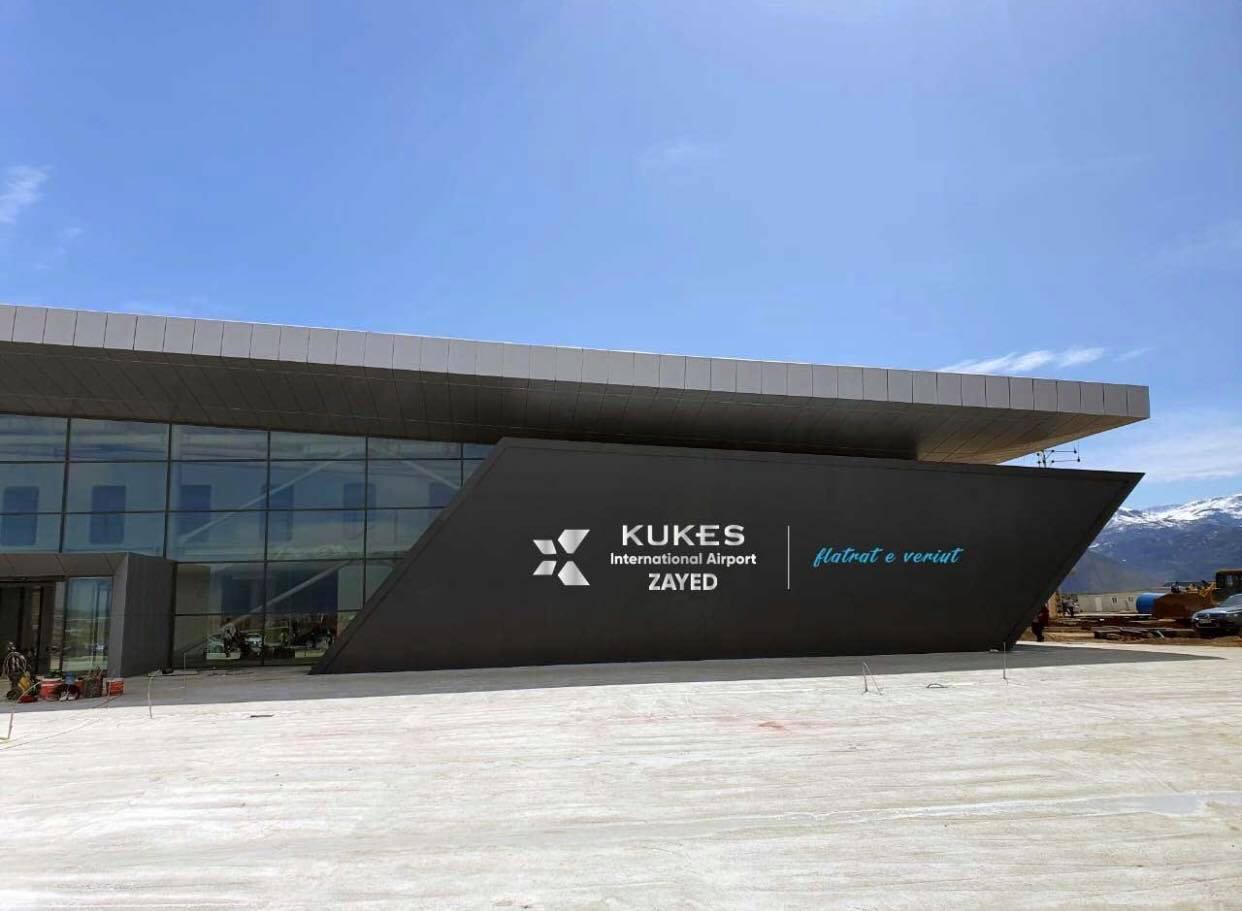 According to their website, services at Kukes Airport have ground to a complete halt since October 21 of this year, with no flights scheduled.

The Albanian government announced that the airport would become operational just days before the April 2021 general elections. The news was broken at a Socialist Party rally by Minister of Infrastructure Belinda Balluku.

Prime Minister Edi Rama also posted a picture of the airport building on the same day and called on Albanians in London to get ready for the first flight to bring them home to Kukes.

The airport ran six flights a week, which dropped significantly in September to just once a week. At the time, the airport director Altin Progonati dismissed the rumor that the airport was in danger of closing.

He told Koha.net, "Kukes Airport is not closed. The airport continues to work, will be functional and open. The employees are all at work. Work continues normally. Even when there are interrupted flights, we also have charter flights."

Not only are there no scheduled flights in and out of the airport over the last two months or scheduled in the future, but there have been no charter flights recently either. Exit checked publicly available flight radar data that showed no activity in the last few weeks.

Exit called the phone number for Kukes Airport, which was redirected to Tirana airport. The customer service agent said, "Kukes airport is closed, no flights are available". When asked when it would be open, they said, "Maybe in the summer, maybe not, I don't have any information on this."

In October last year, Prime Minister Edi Rama said Kukes Airport would create 1,000 direct jobs and thousands of other indirect ones. He also said it would entice foreign investors to mountain tourism.

Furthermore, Rama claimed that for every €1 invested, it would bring between €17-23.

The airport was initially constructed in 2006 but was never used internationally. Then, the Rama government awarded a 35-year concession to a consortium of Bami skpk and Global Technical Mechanics shpk in 2019. They said it would take two years to complete.

But the contract was never made public, and the two companies had no experience in the airport or any similar kinds of projects. Exit then revealed that Kastrati Group is behind Global Technical Mechanics and is the real beneficiary of the project.

Global Technical Mechanics was registered in 2017. Since its establishment, it has had no activity and has conducted no works asides from the reconstruction and operation of Kukës Airport.

The only owner of the company is 26-year-old Ridgers Mema, an employee of Kastrati Group.

Further confirmation can be considered following the diversion of telephone calls from the Kukes Airport phone number to Tirana International Airport, which is also under concession by Kastrati Group.

Rama had previously posted a rendering of the airport on his Facebook page in 2018, saying it would be fully operational within a year. The image turned out to be taken from the project to expand a Georgian airport.

While it is expected that flights would decrease out of season, the closure of the airport completely, even for charter flights raises concerns. Firstly over what happened to the thousands of people employed by the airport, according to Rama.

Secondly, it poses the question whether a third airport in Vlora and a fourth just two hours away in Saranda are really necessary. While an airport in the south has long been considered necessary to facilitate increased tourism, four seems somewhat excessive.
36 Environmental Organizations Ask Albanian Government to Drop Construction of Vlora Airport