Die Berufsverbrecher der SPD, EU im focus der Medien rund um die finanzierten Drogen Kartelle mit Edi Rama, Vangjush Dako
Mafia Kleptokratie Albanien: 1997-2019, mit korrupten US, EU, Deutschen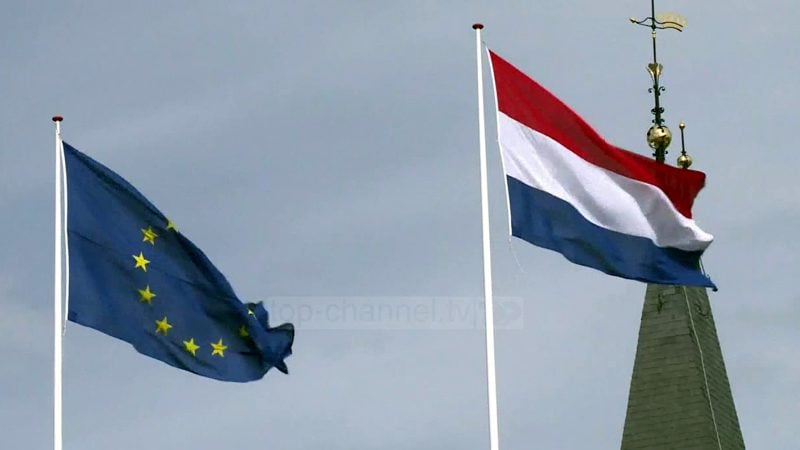 Dutch government leaning towards closing Albania's door to EU accession negotiations
Der Idiot Michael Roth, muss etwas dazu Sagen, was er nicht kapiert, er hat ja facebook, twitter account wie die korrupten Idioten des Auswaertigem Amtes, betreiben eine lange Partnerschaft mit Kriminellen, was im Visa Skandal schon Viele zum Staunen brachte.
Hinrichtung bei Durres: Die Super Berufs Mafia wie der E. Shullazi Clan, mit Edison Harizaj und Victor Ymiri
Taulant Balla, Arthur Bushi (Kruje Buergermeister), Rrahman Rraja
Etliche und teueste Luxus Autos, weil man mit gestohlenen Autos auch Drogen Lieferungen bezahlt, oder mit teuren Uhren und Eris Hoxha als Polizei Adviser des Edi Rama, baute das System erneut auf.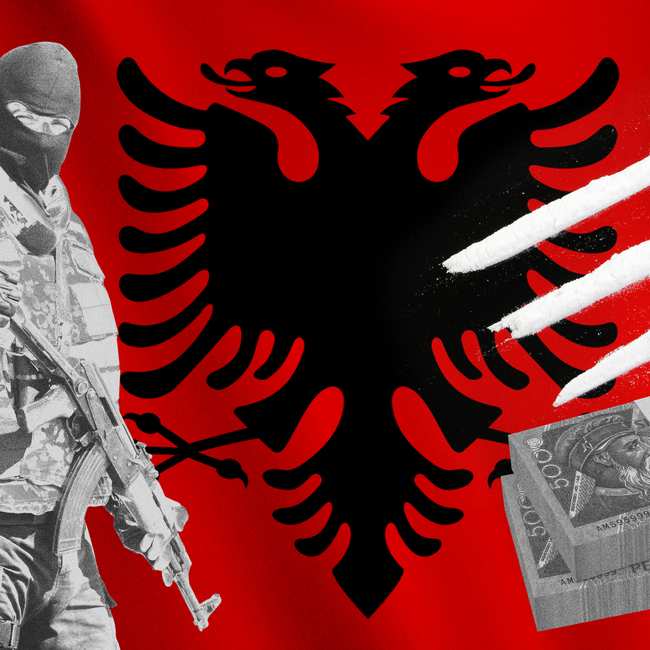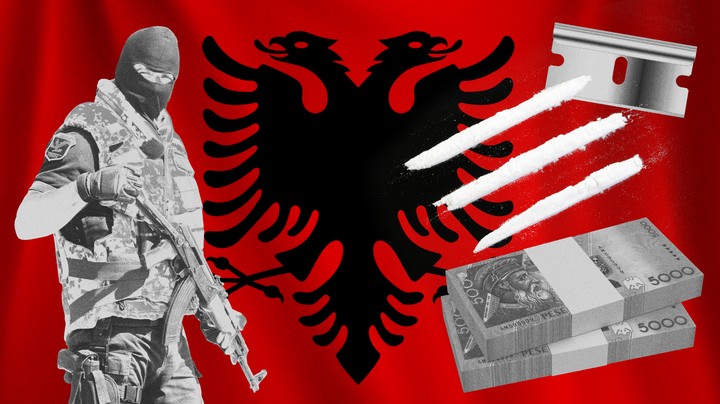 |
A young generation of Albanians are caught between organized crime's politics, rampant unemployment, and the fast cash of Class A drugs.
It's January in a rundown suburb of Tirana, Albania's capital city, and I've met up with two local cocaine traffickers just back from a smuggling trip to Germany. Like many young drug crews in Albania, Artan and Luli have shifted from trafficking cannabis to cocaine, because there's more money in it and it's easy to get hold of. They tell me they can make around $23,000 by smuggling a kilo of powder into the richer European countries, where the market for cocaine is expanding.
Between machismo tales of brass knuckles and baseball bats, they discuss Rolex watches, fast cars, and beautiful girls. "As you can probably see," says Artan, nodding to the sunken, flooded street that has gone unfixed since they can remember, "if you want to go out and get things around here, you've got to make the journey to Germany, Italy, or England. Cocaine is proper work."
Ever since a financial meltdown in the 1990s led to widespread destitution and civil chaos, Albania's younger generations have found themselves trapped beneath a mesh of poverty and corruption. For some, the drug trade offers an escape from the slums that litter Tirana's hinterland. But drug smuggling here is nothing new; it's a trade that runs deep in Albania. Despite being a NATO country on the verge of joining the European Union, Albania has become Europe's first narco-state.
According to the International Monetary Fund's definition of a narco-state, as a state 'where all legitimate institutions become penetrated by the power and wealth of the illegal drug trade', like Venezuela, Guinea-Bissau and Afghanistan, Albania is knee-deep in drugs money.
A 2018 US Department of State report described Albania as a home of "rampant corruption, weak legal and government institutions and weak border controls" with drug trafficking, tax evasion, smuggling, and human trafficking the most profitable crimes in country. Drugs are big business here.
This small, mountainous former Communist state on the Adriatic coast is the largest producer of illegal outdoor grown cannabis in Europe. In 2017, police in Albania seized 68 tonnes of weed, around $680 million worth. But the cocaine trafficking is what's lifting Albania to narco-state status. Over the last decade, as revealed by VICE, Albanian gangs and street crews such as the Hellbanianz have become major players in the lucrative cocaine trade in the UK and the rest of Europe. Albanian gangs have made a name for themselves by selling high purity cocaine at competitive wholesale prices, and contributed to the rising availability and purity of cocaine in Europe since 2012.
Albanian smugglers have established direct supply lines via South America and Europe's big cocaine receiving ports in Belgium and Holland. In February of last year, police seized 613 kilograms of cocaine hidden in a shipment of bananas from Colombia as it arrived in Albania's eastern port of Durres. There has been a concurrent rise in suspected criminals of Albanian origin being killed in South America. In 2017, Remzi Azemi, a Kosovan Albanian and alleged cocaine trafficker, was murdered in a gang-style assassination as he travelled with his family in an armored car in Guayaqil, Ecuador. The year before, Ilir Hidri, another Albanian suspected of being involved in drug trafficking, was murdered in the same city.
Albania is unique in Europe because its drug barons are not renegade outlaws. Instead, they're heavily linked to those running the country and often in cahoots with the very people charged with chasing outlaws down.
Drug money is an essential part of Albania's democratic system, because the best way of securing people's votes is to pay them in cash, and the best generator of cash is the drug trade. A EU-funded study, which ran from 2016 to 2019, found a staggering 20.7 percent of Albanians were offered money or favors in exchange for their vote. In January, it was revealed that cocaine gangs successfully rigged elections by buying votes. Afrim Krasniqi, head of Albania's Institute for Political Studies, said the role of criminal gangs in the 2017 election campaign was greater than the role of political parties. "Today, there's a general impression that nobody is able to win elections without support from such groups," he said.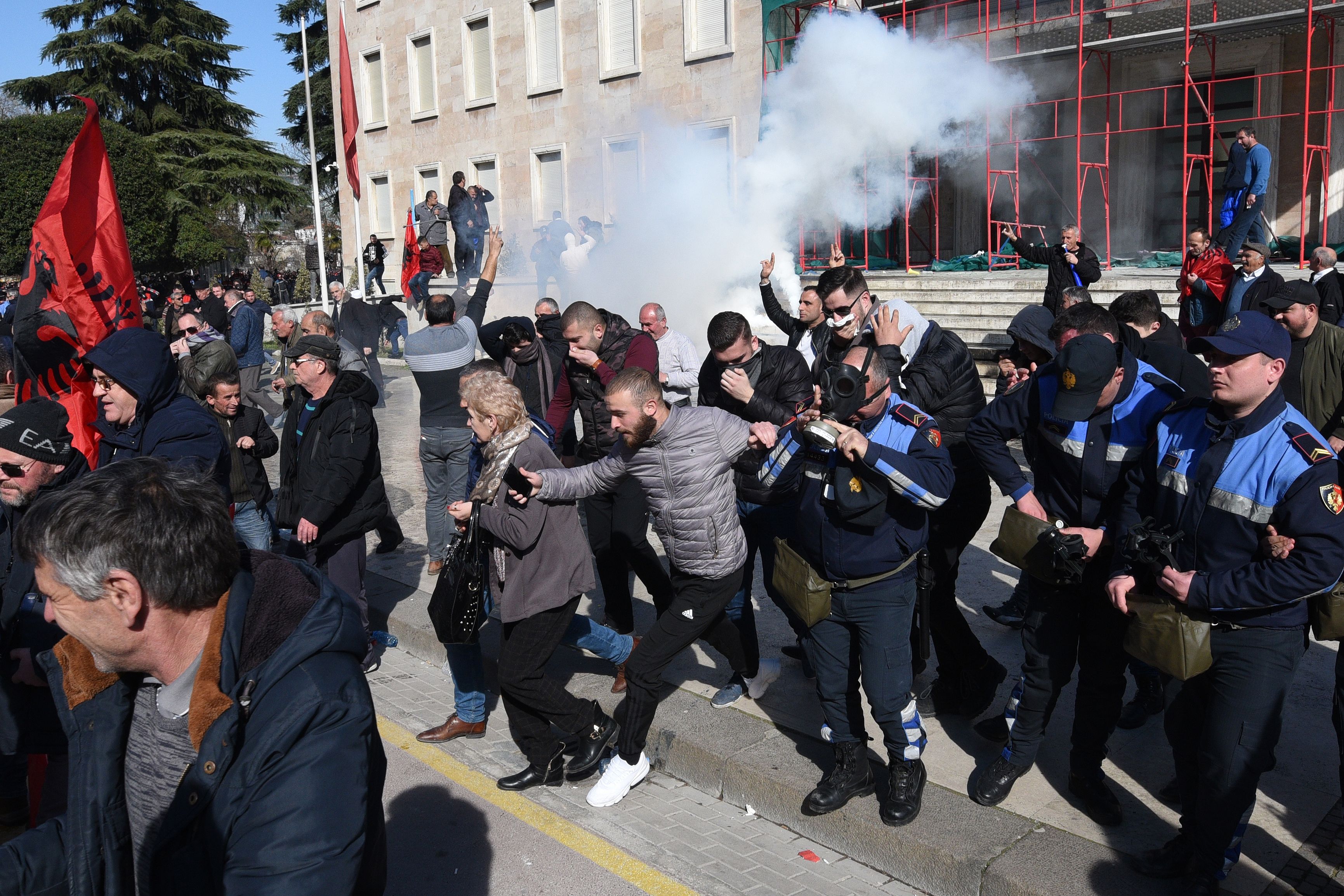 Because the drug trade is so enmeshed with those in power, British intelligence units have been deployed to Tirana to monitor traffickers. One UK liaison team member told VICE they had clear evidence of shared intelligence being leaked straight back to dealers by Albanian police. The British have been joined by teams from the US, Netherlands, and Italy, all of whom decided to get involved after finding that information they shared with Albanian authorities was ending up in the wrong hands.
Albanian Prime Minister Edi Rama's last two interior ministers have both been felled in scandals linked to drugs. The first, Saimir Tahiri is due to stand trial later this year on charges of drug trafficking and corruption. Tahiri's name was mentioned in a wiretap overheard by Italy's anti-mafia police in connection with kick-backs, cannabis trafficking and smuggling Kalashnikov rifles. Tahiri denies the charges against him. He was replaced by Fatmir Xhafaj, whose short stint as interior minister ended last year after his half-brother Agron was jailed for seven years for drug trafficking in Italy. Although there is no evidence Xhafaj had any direct involvement in his brother's crimes, domestic and international political pressure likely led Rama to ditch his minister.
In 2017, Ermal Hoxha was imprisoned for 10 years for his part in an operation to traffic 120 kilos of cocaine from Latin America to Western Europe. Yet Ermal hadn't climbed up through the criminal ranks from Albania's slums; he's the grandson of Albania's notorious Communist dictator Enver Hoxha, who ruled the country for 41 years until his death in 1985.
No man illustrates the closeness between Albania's elite and its big drug players, or the story of how this nation is emerging as Europe's first narcostate, than Klement Balili, a luxury hotel owner, former civil servant, and drug kingpin described on his Greek arrest warrant as the "Pablo Escobar of the Balkans." A 10,000-page dossier compiled by the Greek government, and reviewed by VICE, describes his meticulously organized, $1 billion transnational narcotics empire, built on cannabis and cocaine and funneling into countries such as Italy, Greece, Germany and the UK.
Balili grew his empire out of the lawlessness following Albania's economic collapse in the 1990s, caused by the crash of huge government-backed pyramid schemes. Between $1-2 billion disappeared overnight and ordinary families lost all their savings. According to a 2016 report by the Open Society Foundation, a mixture of high unemployment and low wages mean Albanian gangs have been expanding ever since.
Officially, Balili's business was in transport, leisure, fishing, and security. In 2014 he was appointed director of regional transport in the seaside resort of Saranda, a well-known drug trafficking hub. Over the last decade, Balili has built a string of luxury hotels on Albania's stunning Adriatic coast.
In 2015, Ilir Meta, the current President of Albania, cut the ribbon at the opening of Balili's five star hotel, Santa Quaranta. Joining Meta alongside Balili at the opening party was the then-minister of finance Arben Ahmetaj and Socialist Party MP Koco Kokëdhima….
https://www.vice.com/en_us/article/zmpq89/the-inside-story-of-europes-first-narco-state
Peter Tiede legt nach, denn in Kruje gibt es Drogen Magazine, von dem PS Buergermeister Arthur Bushi (Rrahman Rraja), der mehrere Identitaeten hat, was auch schon sehr lange bekannt ist, als die eigene Privat Fluglinie mit Landeplatz vor Jahren aufflog. Nur einer der vielen GIZ, KfW finanzierten VerBrecher der Deutschen Berufs Mafia der KfW, GIZ und dem Auswaertigem Amte, was real nur eine billige Verbrecher Organisation ist, schlimmer wie Camorra und Co. und wo Idioten das Sagen haben. Die Drogen Magazine entlang der Autobahn Durres – Tirana, im Raub Shiak sind ebenso lange bekannt, wie die Vlore Drogen Magazine oder bei Sarande.
23:00 Gazetari i gazetës gjermane "Bild" Piter Tiede i ftuar në emisionin "Të paekspozuarit" në "News 24" u pyet në lidhje me një fragment nga…
×